The Boda Boda Book – a coffee table-book about Ugandan motorcycle taxis
The Big Boda Boda Book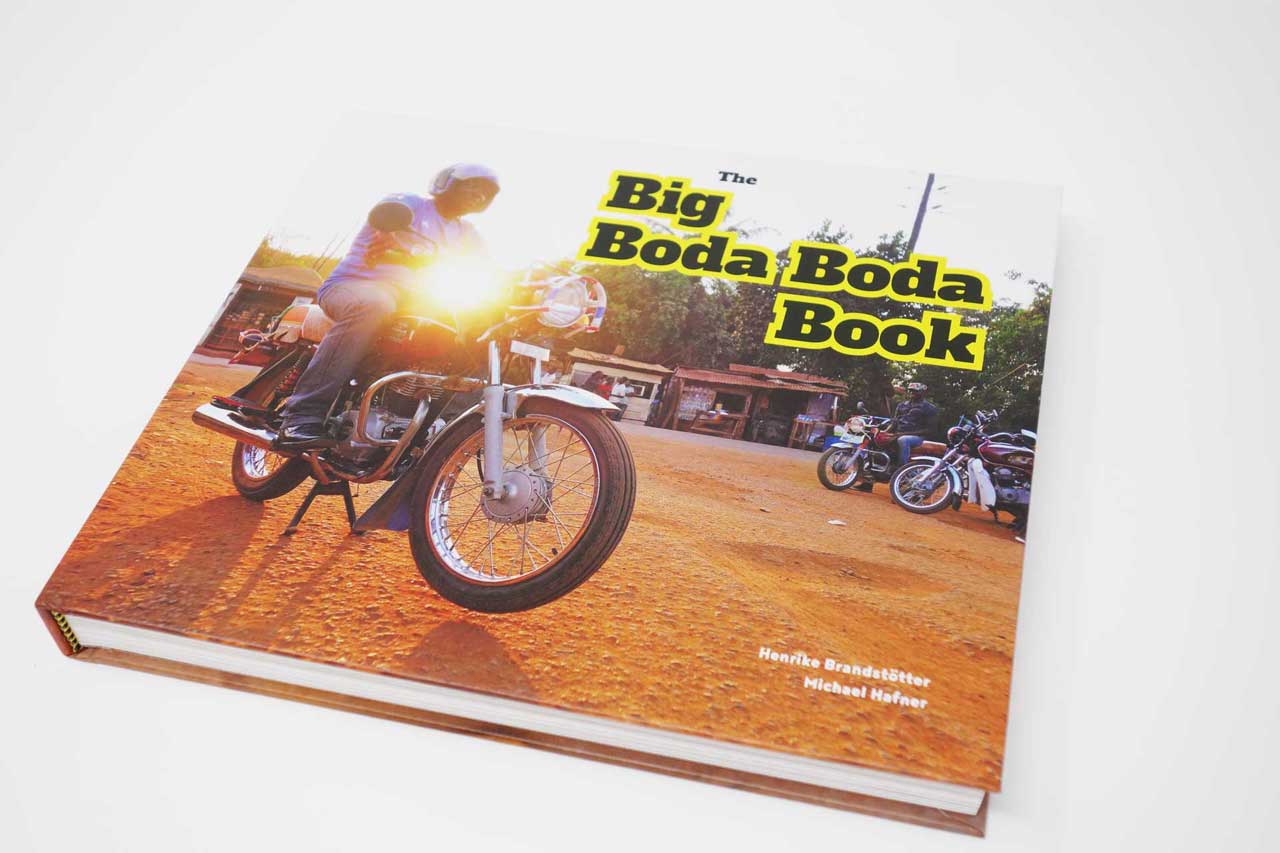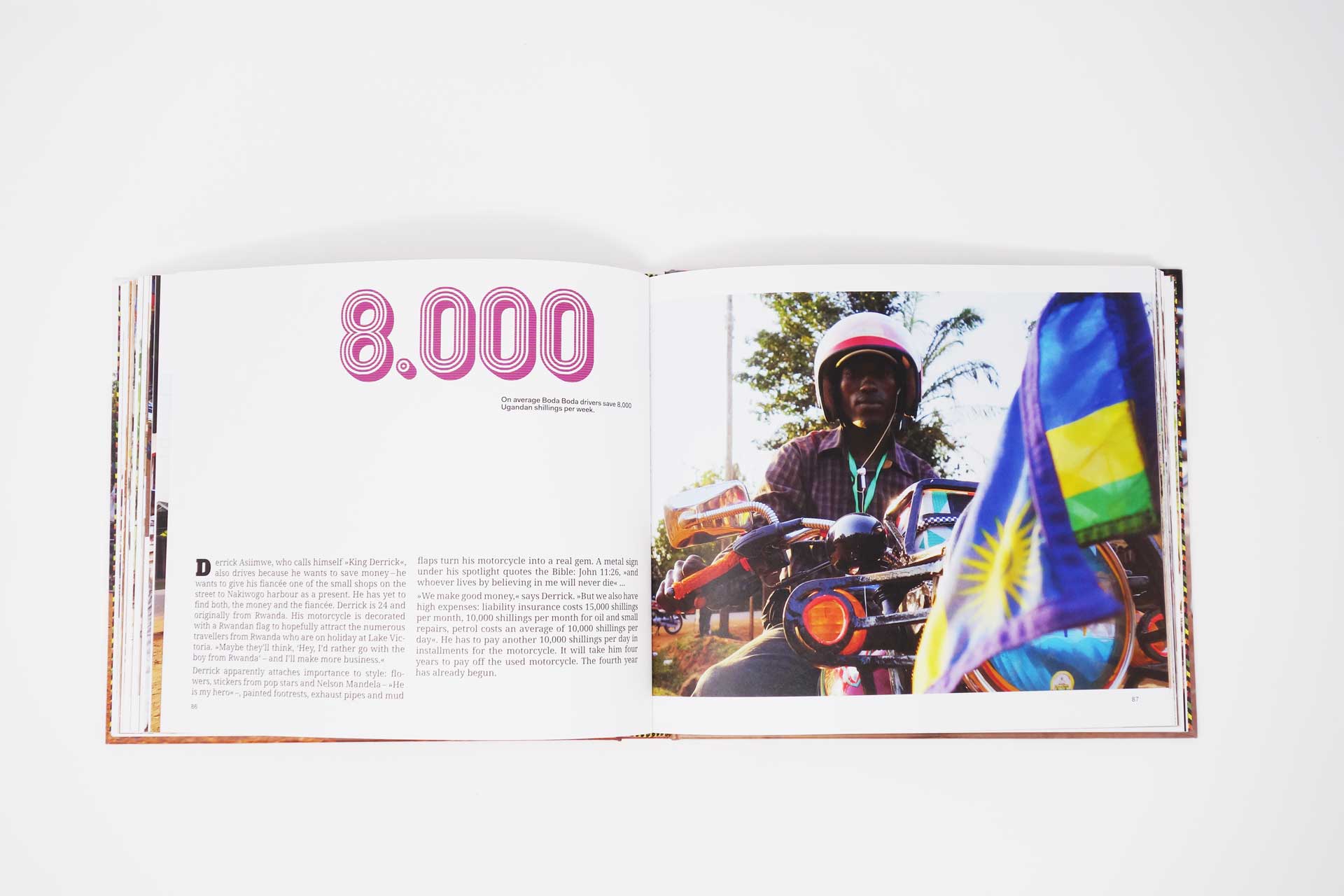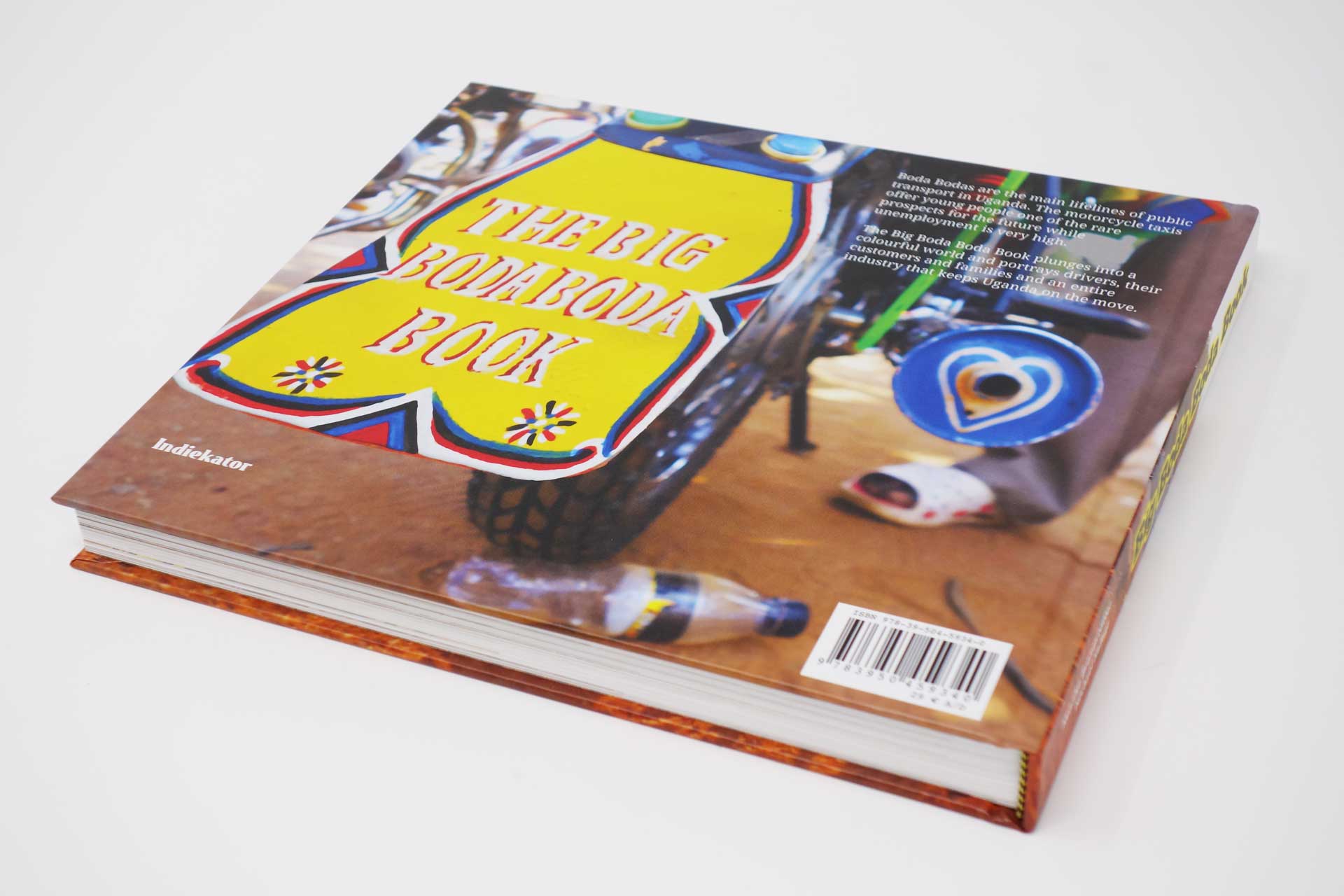 While travelling through Uganda for a few weeks, we were fascinated by Boda Boda riders. It's not only because Boda Bodas are the essential lifelines of public transport in Ugandan cities – there's nothing you can't transport on a bike – but because riding a bike is a valid business opportunity and solves many problems in Ugandan daily life.
Boda Boda-riders: rebels, renegades, businessmen?
Boda Boda riders are businessmen. They develop their services, have to tackle growing government restrictions and employ terrific colourful decorations for their bikes as unique marketing strategies. This is what the Boda Boda Book is about.
With your help, it will be a great and colourful coffee table-book about the lives of the Ugandan riders.
Boda Boda Book
We're working on the book – editing a few hundred pictures and many stories we collected on our travels through Uganda. We've talked to riders, passengers, chairmans of associations, we've collected research and data from social scientists from Uganda and around the world.  That sums up to quite a cool package that goes far beyond great pictures.
Boda Bodas in Uganda have quite a big economic impact. According to research,
the average riders' income is six times the general average income
up to two million people (families included) depend on the business
passengers love Bodas – they are more expensive, but way more efficient than any other form of transportation.
So the book developed from a great collection of pictures into a story of growth, independence and development. Boda Bodas provide future prospects for young men, they turn riding a bike into valid businesses and they tell stunning stories of resilience and personal freedom.
From a European perspective, you will, in addition, get some snapshots on daily life in Africa's megacities – cities of which most Europeans don't even have the slightest idea. – To spoiler a little: In some ways, they're totally different from what you might be used to. But after all, it's just cities …
If you want to see more – stay connected on Facebook, Instagram, Medium – or leave your email address right here.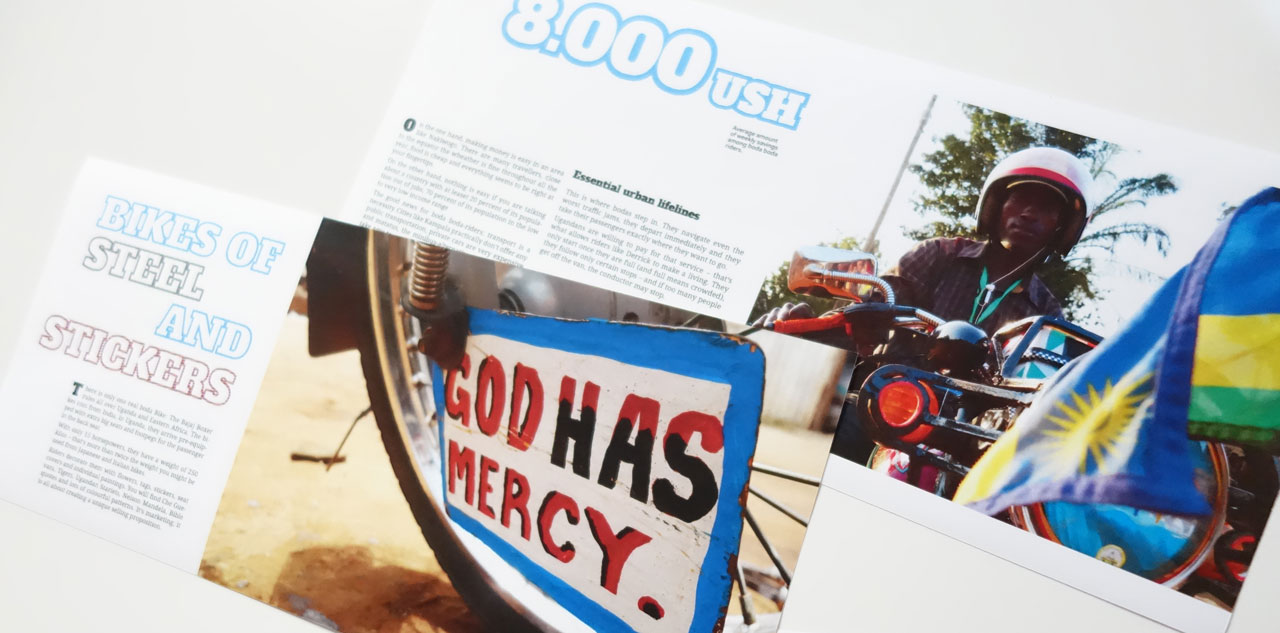 Press
The Boda Boda Book has been featured – among others – in